The DISCOVER Mountain Retreat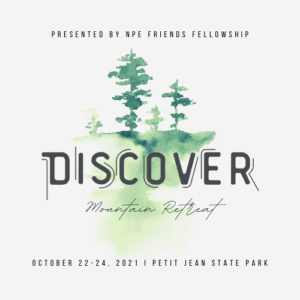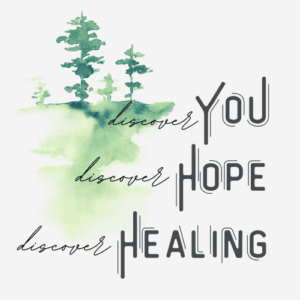 Discover YOU. Discover HOPE. Discover HEALING.
Come join us for a weekend on Petit Jean Mountain. The days should be mild and pleasant with the nights just chilly enough to enjoy a cozy fire in your cabin's fireplace.  There are plenty of trails to explore including a waterfall hike (if you remember to bring your hiking boots).  The State Park grounds have lots of outdoor space for us to utilize with meals and some planned activities indoors.  
We anticipate this weekend to be one where you will discover hope and healing as you take the time to slow down, listening to your own story and the stories of others.
There will be several scheduled events, all of which are optional, leaving ample time to mingle, relax and enjoy yourself.  Scheduled events may include speakers, workshops and group activities.
Space is limited, so register TODAY!
Location: 
Petit Jean State Park in Morrilton, Arkansas
The Park is approximately a 75-minute drive from Little Rock Airport. 
Dates:
October 22-24, 2021
Retreat Fee: 
$169 Per Person 
Plus, self-arranged transportation and accommodation.  The Retreat Fee is refundable up to 30 days before the event begins.
Included in Retreat Price:
– Welcome Bag
– T-Shirt
– Friday Evening Appetizer Meet and Greet 
– Saturday Lunch
– Saturday Night Campfire Dessert
– Saturday Events and Resources
Transportation:
You are responsible for your own transportation to and from the retreat.
Petit Jean State Park is about s 75-minute drive from the Little Rock Airport.
Accommodation:
You are responsible for making your own accommodation arrangements.
**As of 8.19.21 all rooms at Petit Jean State Park have been booked. Please call the Park to see if any rooms have become available, if not, hotels are available in the nearby towns of Morrilton and Russellville. 
We recommend staying at Petit Jean State Park as other lodging in the area is limited. Check with the park in advanced to see which activities and amenities will be open during your stay.  When you call Petit Jean State Park, let them know you are with NPE Friends Fellowship.  Lodge, cabin or RV and camping sites are available at the park.
Book your cabin, lodge room, RV site or camping site by phone.  Online registration for Petit Jean is not available. A limited number of rooms and cabins have been held for our retreat, so book ASAP.
GROUP CODE: 279413
501-727-5441
501-727-5431 (after 5:00 pm CDT)
Lodge Rooms
2 nights
3 nights

 

  1 bed
$187.44
$281.16

 

  2 beds
$198.46
$297.69
 
 
 
Cabin
2 nights
3 nights

 

  2 beds
$209.48
$314.22
 
 
 
(These are approximate costs; Petit Jean State Park sets the accommodation prices.  Prices subject to change.)
Meals:
Friday evening appetizers, Saturday lunch and a Saturday campfire dessert are included in the retreat price.  
You are responsible for all other meals, snacks and drinks. A restaurant is on-site.
Who Can Attend?
This retreat is open to anyone in the NPE community and their family or friends.  
To participate in group events however, each person must pay the $169 Retreat Fee.  Otherwise, your entire family or support crew is welcome to tag along for the weekend and they can spend time on their own during our scheduled times.  
Schedule: (Exact Schedule TBD)
This will be a casual retreat.  There will be several scheduled events, all of which are optional, with ample time to mingle, relax and enjoy yourself.  
Friday – Check-In is at 4 PM
An Appetizer Meet & Greet later that evening.
Saturday – Scheduled Events (Which will include workshops, speakers and activities.)
Sunday – Check-Out, Group Photos and Goodbyes
COVID-19 Restrictions:
We will be adhering to the State of Arkansas COVID-19 Guidelines during the retreat. 
At this time, a face mask will be required at all indoor events.  If possible, please quarantine or be exceedingly mindful of exposure for two weeks before the retreat.  The CDC recommends receiving the COVID-19 vaccination. Please be respectful of other's wellbeing and personal choices regarding COVID-19.
Some Things to Bring:
– Hiking/Walking Shoes
– Comfortable Clothing
– A Rain Jacket (Just in case.)
– Sweater or Light Jacket
– Snacks
– Games
– A Bottle of Wine or Fun Drinks (To share!)
– Camera
– Sunscreen
– Hat
– Folding Camp Chair (And maybe an extra for a friend who is flying!)
– Your Best Campfire Story
Want to extend your trip and make is a real vacation?  Here are a few points of interest in the area:
Movie House Winery – Morrilton – http://www.moviehousewinery.com/home.html
Museum of Automobiles – Morrilton – https://www.museumofautos.com/
William J. Clinton Presidential Library – Little Rock – https://www.clintonlibrary.gov/
Arkansas Museum of Fine Arts – Little Rock – https://www.arkmfa.org/
Pinnacle Mountain State Park – Little Rock – https://www.arkansasstateparks.com/parks/pinnacle-mountain-state-park
River Market – Little Rock – https://www.rivermarket.info/